How to Find Yourself a Great Date Online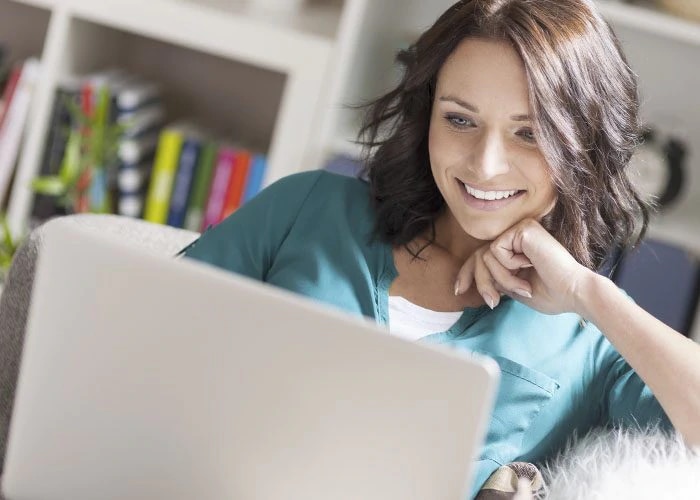 How to successfully flirt and chat and find the best dates for you, when using online dating websites.
There was a time when dating online was a big no-no. Those who ventured online looking for love, did it secretly for fear of being laughed at. It had a certain reputation, people thought it was full of weirdos and psycho killers.
These days, however, with the internet becoming more popular than it has ever been, flirting with girls online, and talking to men online is now less of a stigma.
There are hundreds of dating websites online these days, and short of signing up to every single one of them, it's important that you find the right one for you.
Do your research
Lucky for you, because of the surge in popularity for online dating websites, you have a lot to choose from. The problem with dating online becoming popular is that you have a lot to choose from.
The internet is awash with so many dating websites, it's hard to figure out which is legitimate, and which is right for you. For instance, If you are a straight female looking for a good old farm boy who loves the countryside, then a website for gay and lesbians is definitely not for you.
Do your research. Most websites give you a fair idea what they are about on their front page. Google your specific search. For instance of you are looking for a specific type of person, google that and see what sites come up.
Be the kind of person you want to meet
Whilst you might enjoy trolling through detailed profiles with great photographs and ticking yes, yes, yes. You will not get the same response your profile is not as detailed. People like to see who they are talking to so make sure you have a couple of clear photographs uploaded. Whilst you may want to show your amazing cleavage, be warned that Mr. Right is probably not going to be the one clogging up your inbox. Fill out all the boxes, you want to find your match, and if you don't show how much you have in common, chances are they will pass you by.
Do your research – on your date
It is no secret that we can be anyone we want online. If your date tells you he is a firefighter/Secret SAS. Don't just take his word for it. Google it. Make sure you know who you are talking to, and most importantly, who you are meeting. If you have watched Catfish, then you will know you can take the photos they claim is theirs and put it in google images. If there are any similar photos online, Google will tell you.
Check for Chemistry
On paper, someone may sound perfect, but reality may be something completely different. The last thing you want to do is spend months on end emailing back and forth with your potential date having a flirt and chat. Only to find out months down the road when you meet, there is no chemistry. Arrange to talk on the phone pretty early on so you can feel them out and get an idea whether it has potential to go anywhere.
Be Safe
Do not give away your address to anyone online, and only reveal your contact number when you feel happy to do so. Even then, give your mobile rather than your home number. If you arrange to meet, do it in a public place and tell someone where you are going.
Now you are ready for the greatest dating online. Click the button and start practice!