We've Chatted For Hours Online, Now We Want to Meet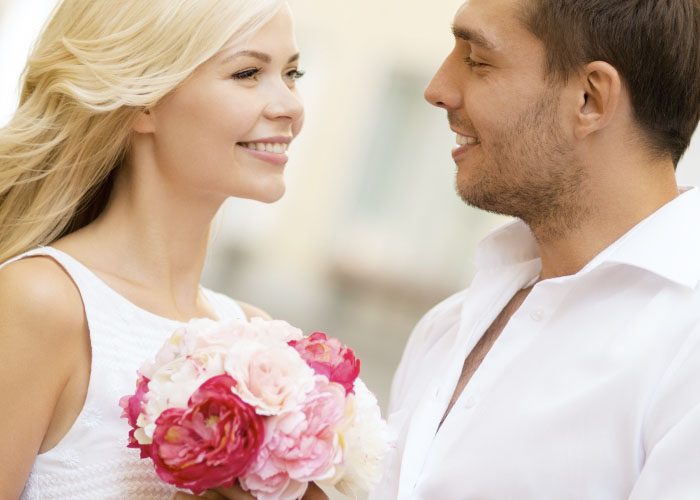 As a member of an online dating site, Sally has always been a bit skeptical about the men she would meet on the site and didn't have high expectations when Frank sent her a message. She thought to herself that he seemed nice enough in the message and she checked out his profile. There were some things on there that intrigued her and she wanted to keep talking to him.
The pair had been chatting via the dating site almost nonstop during the evening hours for a few weeks.
They had a lot in common and they seemed to really hit it off. They moved the chatting to texting, so they were able to talk to one another all day. Things had progressed so much that they were sending sweet little messages, saying how much they had been thinking about one another, what kind of future they would have, and things of the like.
All through a screen.
In the weeks they had been chatting, they hadn't actually spoken to one another. Before the pair were actually going to meet up for the first time, Frank texted her and asked if he could call, as he wanted to hear her voice. Up until this moment, Sally had avoided the phone because she felt like it was an interview that she may fail. She worried about the call and felt on edge in the hours leading up to it. She confides that looking back, she didn't have to worry, as the pair talked effortlessly for two hours.
After the conversation, he sent her a message that said that he felt like he was falling in love. He couldn't believe that the attachment was real, but Sally said she felt the same way.
Looking back, Sally admits that, looking back things moved way too quickly, even though there wasn't ever any discussion about getting intimate. They were incredibly romantic and often had lofty ideas of what could be.
On one instance, Sally reveals that communication had gotten a little creepy on her end. She had sent him a text and four hours later, she still hadn't heard from him. Then when he did answer, he didn't respond in his usual manner, so she said: "It's been a few hours since I've heard from you… Is it weird that I'm experiencing symptoms of withdrawal?" In hindsight, she realizes that it is weird. Very weird.
When Sally and Frank decided it was, indeed, finally time to meet, Sally went all out to look her best. She donned a form-fitting dress that accentuated all the right things. She had her hair done and wore her best come-hither boots. But… When she met him at the designated location, Frank's expression was that of someone who was thoroughly disappointed by what he saw; and he did a poor job of hiding it.
Feeling dejected, Sally didn't know how to proceed. She went to the table and went in for a hug, thinking that maybe he just didn't care for her outfit. He hugged her as though it was a formal meeting, rather than a potentially romantic one that she was expecting from the litany of texts they shared indicating otherwise. From the first five minutes, Sally could already tell that the date was going to go poorly.