Risks and Dangers of Online Dating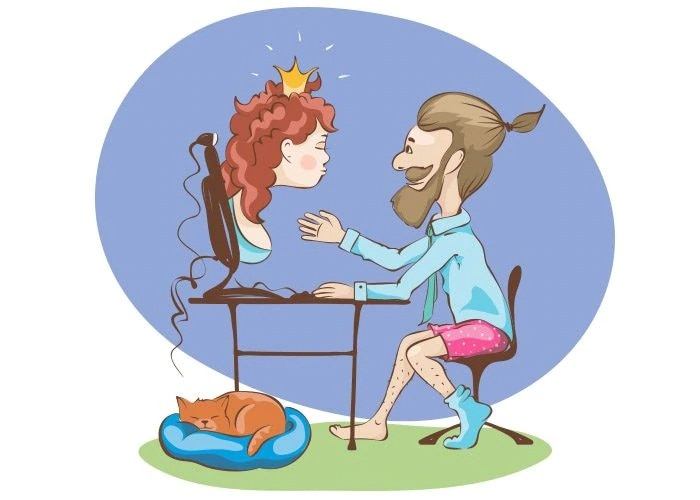 Cyber relationships: risks and dangers of online dating
There are many advantages attached to using online dating sites to meet new people, but it's essential that you're aware of the dangers of internet dating. Do all you can to avoid putting yourself in online dating danger. In this article, we will discuss the dangers of dating online and how to avoid placing yourself in risky situations as well as the rewards of online dating.
Protect your personal information
One of the dangers of internet dating is falling prey to cybercriminals. Don't give out any sensitive or personal information to strangers, including your phone number, address, financial information such as credit card numbers, birth dates or any such information related to your friends or family members. If cybercriminals do obtain this information, they can steal your identity and use it to commit fraud. Sadly, many cybercriminals have used various sites to take advantage of vulnerable and trusting people that have underestimated the risks of online dating. One way to avoid being scammed is to keep all chat within the boundaries of the dating service that you are using. If a stranger suggests chatting via a different online service, you may have cause for concern.
Sophisticated targeting and meeting offline
Most people using online dating sites to target you will use very sophisticated methods to charm you, often appearing to be charming and helpful. If someone appears too good to be true, it may be best to close the conversation down. Don't meet someone offline until you have been speaking to them for some time and have strong evidence to suggest that they are trustworthy. Be very cautious if someone asks you for financial help, even if they wait for weeks or months before doing so. When you do meet offline, do so in a public place and let others know where you are going and when you will be back. It's also wise to keep that first meeting brief. If you have children, monitor their internet usage closely and exercise extreme caution if allowing them to chat with others. Of course, none of this means internet dating should be demonized. Remember that encountering strangers offline can be just as dangerous as talking to them online.
The pitfalls of casual hook-ups
If you are using a dating site for no-strings-attached hook-ups, make sure you use protection. If someone tells you they have used online services to arrange sex on multiple occasions, it may be best to avoid them. Even if you are using an online dating site to arrange casual hook-ups, it's wise to be wary of the risks that come with no-strings-attached sex. Not only could you contract a sexually-transmitted disease, you could find yourself taken somewhere you don't want to go and being forced into doing something you don't want to do. Drinking on a first date can cause you to do something you later regret. Inviting your date into your home whilst they are still essentially a stranger can also be incredibly risky. If you do start to feel uncomfortable during a date, never be afraid to simply make an exit. You are not obliged to give a reason for doing so, and by leaving when suspicion kicks in you can avoid a potentially horrendous situation. It's also wise to walk away if you have reason to suspect the other person is married or in a relationship. Make sure you are protected by internet security software when dating or carrying out any other activity online.
Trust your instincts
If someone appears to be more awkward in a real-life setting, this does not always mean they are not who they say they are. Some people are incredibly shy and feel much more comfortable expressing themselves online than offline. However, if you do have a gut instinct that someone is best avoided, it's probably best to play it safe. Don't feel that you have to respond to every message you receive – if you're simply not interested in someone, you can politely let them know that you won't be taking things any further or can simply ignore them if you wish. If you do receive inappropriate messages that leave you feeling uncomfortable, you can always report them, even blocking them.
Need a second opinion?
It may also be worth asking a friend for advice if you have encountered someone you appear to have a good connection with but require a second opinion on before meeting face-to-face. Some people opt to research people online before taking things further, making sure the photos they are using are not stolen from elsewhere and checking social media for evidence that they genuinely exist.
Conclusion
The vast majority of people enjoy fun, fulfilling online dating experiences that match and sometimes even surpass their expectations. By acting in a sensible manner and shutting down conversations and dates when something doesn't right, you can vastly reduce the risk attached to dating online. For many people, the advantages of online dating outline the negative aspects. Follow the online dating safety rules to look for love without putting yourself at risk.
Date safely! At Flirt.com!