Sample Dating Profiles for Women Seeking Love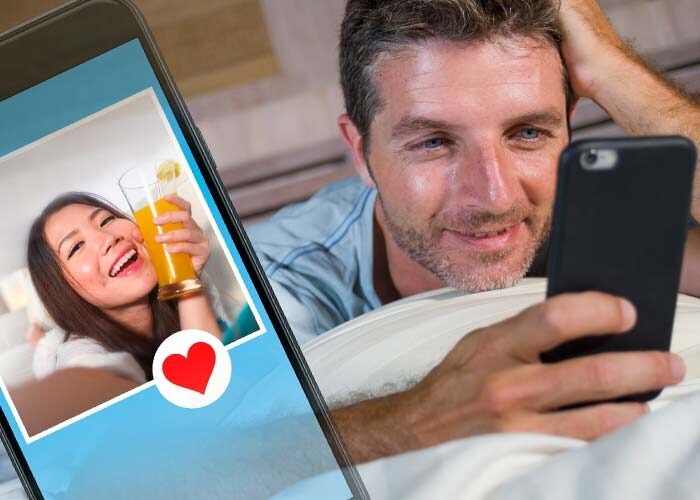 Are You Looking for an Online Dating Profile Template?
There are many people who don't feel that an online dating profile really needs to be filled out in full; they assume a picture or two and a few details about age, weight, and height are enough to draw in dates. In some cases, of course, this is true. However, the people that you attract with this kind of profile are likely to be seeking nothing more than a hookup… now if that's what you want, you're off to a good start. Assuming, however, that you'd like a little more out of your experience, a good 'bio' section is probably the best tool you have at your disposal!
People who complete their profile are likely to get three times as many matches and are twice as likely to find someone that they will go on more than one date with.
So, what makes a good dating profile?
– A thoughtful 'about me section'
– An overall positive vibe
– A few, well-lit pictures
Not sure how to make a profile that will come up to scratch? Well, don't worry, because we are here to talk you through what you need to do to make sure that you stand out from the crowd and net your perfect date.
What a Good Dating Site Profile Needs
First and foremost, you should think about the smallest details; even your username can contribute to which kind of matches you make. Clever is all fine and well, but don't be gross or you'll risk attracting certain kinds of people. Secondly, your profile should be positive and concise. Secondly, you must be positive! Don't make a point of discussing things that you don't like: no politics, and absolutely no exes!
Finally, you should be honest in your profile; there's no point in lying about going to the gym three times a week if you haven't been in a year or two because anyone who goes on more than one date with you will pick up on these lies very quickly. We know that you want to find the best person for you, but the best person for you isn't necessarily that flawless gym-bunny you've been eyeing up!
But, what should a good dating profile actually contain (aside from a few well-chosen pictures, of course)?
Well, the short answer is that it should contain some of your personality, and some basic information. That's not very helpful, though, is it? The complete answer is a little longer, so rather than going through it all we've created a template for you (things in brackets are optional)!
DATING PROFILE TEMPLATE
First Name, Age, (Star Sign).
Interests
Hobbies
Two or Three Important Facts About You
A General Idea of What You are Looking For
The idea, here, is to give potential dates something to open with. It's also a chance for you to think carefully about what kind of person you want to attract! If you want to meet someone who's witty you need to be clever in your profile content, if you want to meet another music lover you should list some of the bands you like, and if you want to meet a bookworm you should note your top three or four books.
You will reap what you sow, so to speak, so you should think about what you want and what you are attracting; if there is a difference between the two you should think about whether you need to change your expectations, your profile, or yourself…
What Not to Do with Your Online Dating Profile
There are, as we alluded to, a few things that you definitely should not do if you want to meet your perfect match on a dating site. Well, now we're going to give you some examples of exactly those things (just in case you weren't quite sure).
DON'T
1) Lay Down the Gauntlet;
We've all seen that one dating profile "I always seem to get crazier, so please don't be crazy." or "No games, liars, or cheaters." or "If I message you first at least have the decency to reply, can't abide rudeness."
This might seem honest and to the point, when you write it, but it comes across as passive-aggressive, entitled, and desperate. After all, it's not like there are men and women out there who are crazy, lying, cheaters who will see this and go "oh well, I suppose I should pick someone else," right?
2) Lambast Your Ex;
Don't go on about how your ex wronged you; you'll only scare away anyone with sense because they will think (probably quite rightly) that you are not quite over your ex.
3) Neg;
For those who don't know what this means, negging is the practice of giving someone a backhanded compliment, e.g. "you're good-looking for a fat girl/guy".
In your profile, this might look like "If you're chubby, you better have a nice face." Do we need to explain why this is bad form?
4) Make Demands;
Your profile should be an equal split of what you would like and what you can offer. If you talk only about what your prospective partner needs to have to impress you then you will come across as a selfish person who won't pull their weight in a relationship.
If you can sidestep these pitfalls while filling out your profile, you'll be well on your way to the kind of dating profile that stands a head and shoulders above the rest.
Dating Profile Examples
If you're still having trouble in deciding how to create your online dating profile, then we have some dating site bio examples that can act as inspiration for you! Just have a look at our example profiles and see what they can give you!
GOOD EXAMPLES
SilverScreenSiren, 29
Vintage movies, red wine, and chocolate is the perfect night in; if you agree with me on this, we're sure to get along. Of course, the movie selection is up for debate!
I'm a sophisticated, fun-loving girl who wants to meet her leading man for a whirlwind adventure. If you want to explore that option with me, drop a message with your all-time favorite movie and we can start chatting!
Tell me about your dream date?
BobtheBuilder, 32
Well… I'm actually a bricklayer, but who's splitting hairs?
I work to live rather than living to work, so you can expect to find me halfway up a mountainside, or on my way to the beach in most of my free moments. I'm kind, caring, and I've been told I'm funny, but my biggest strength is definitely the ability to impersonate an owl…
I'm looking for someone who can keep up with me, but I'm not averse to the odd duvet day or movie night. Tell me what your ideal adventure is!
JodieMcFoodie, 23
Stir fries, cakes, roasts, even molecular cuisine; if it can be chopped, fried, sautéed, or boiled I'll try to make it (and definitely eat it). So, if you love your food and you want to meet someone who can feed your habit, so to speak, I'm ready and waiting to test out my latest Korean fusion recipe.
The Proclaimers are the best band to have ever graced the stage, but you can try to change my mind if you like; I'm always open to new experiences. What's the best gig you've ever been to?
OilPaintAfficianado, 28
What's 6"0, red-haired, and perpetually covered in paint?
Me, of course! I'm an artist by day and night. You could say I live, breath, and eat art… but I don't because acrylic paint is highly toxic. There's more to me than pigments, however; I love music, I live movies, and I adore walking my dogs.

Art imitates life, and so I aim to live it to the full; care to join me?
If you could be anywhere in the world right now, where would you go?
BAD EXAMPLES
BigBoy98, 22
6"3, love the gym.
If you're fat or a feminist don't bother.
SoozieSue, 27
I need a man who's loyal, hardworking, and romantic; my ex was a cheater and I'm not taking any flak this time around.
You must:
– Have a good job.
– Have a university degree.
– Not have any of your exes on Facebook (!)
– Always open doors for me.
KingJezza, 30
I swear this site is full of catfishers.
If I message you have the decency to reply; can't abide rudeness.
I'm a nice guy who's had a bad time of it, so please no crazies, liars, or insta-models because I really can't be bothered with this guff any more. If you like dance music we're not going to get along.
PanicAtTheFresco, 25
I'm an art-loving, well-educated win connoisseur so you could say I'm not like other girls. I don't watch Love Island, I don't like Ariana Grande, and I like to dress like a lady so don't expect to see me flashing my knickers about with the rest of the rabble.

If you can't properly punctuate your messages don't expect a reply.
We're sure that you can see exactly what the difference is between the good and bad examples we have provided you with, and we're sure, now that we've covered all the bases together, you're in the best possible place to a killer dating profile. Once you put all this into practice, you're sure to stand a head and shoulders above the rest.
Sign up to Flirt.com and test the best version of profile yourself!