The New Rules of Flirting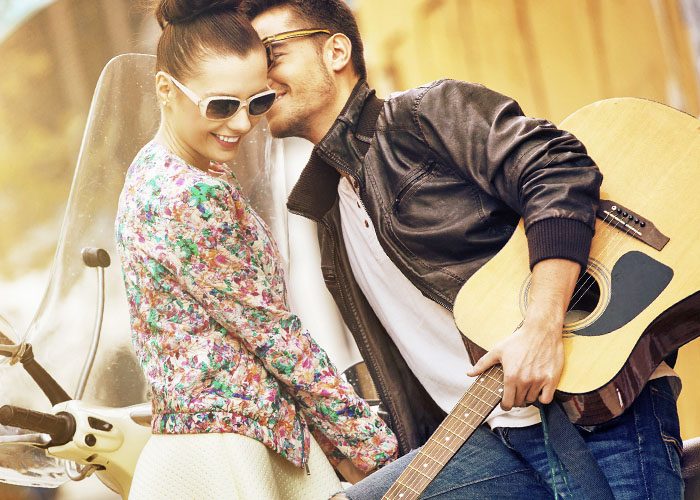 It goes without saying flirting has changed over the years. In fact, there are so many different styles you can adapt and each of them has their pros and cons. Additionally, not every style works for everyone. If you wish to stay ahead of the curve, you need to keep yourself up to date with the new rules of flirting. As absurd as it seems, this is not to be taken lightly. Whether you are looking for a meaningful relationship or just want to be playful, the rules cannot be ignored. To learn more about these rules, read on.
Don't Take It Seriously
The dating scene has changed drastically. Flirting may have been taken seriously before, but now it is more playful in nature. It is not to be taken seriously and neither should it be considered offensive. If someone is flirting with you, they must really like you. Instead of shying away, give that individual the opportunity to present their case, and if you are up for it, flirt back. Rest assured, you will not only have a good time, but you will find a lot of interesting things to talk about. The idea here is simple: keeping things simple and not taking flirting seriously.
Confidence Is Key
Flirting requires wittiness and humor. Without either of the two, it is difficult for you to impress your date. If you want to leave an impression, you cannot rely on ancient techniques or tips when on a date. When you flirt with someone, it is more about making him/her feel special, and for this, you have to be natural instead of coming off as rehearsed. The only way you can make progress is with confidence. When you show you are confident, you prove that you are adventurous and are willing to take your chances with your date.
Gauge Interest, And Then Flirt
Not every individual you come across will be open to flirting, so you have to play it smart. Nobody likes to come off as a creep, and this is why you need to gauge your date's interest. You can tell a lot about an individual by the way they talk and behave around you. Based on their response, you need to either tone down the flirting or flatter him/her even more. Failing to do so will only complicate things for you, which is why you need to be mindful and considerate of the person in front of you. One thing is for certain: by doing so you can ensure you won't face any problems in the long run.
These are a couple of new rules you need to keep in mind about flirting. There are comprehensive books on the subject in question, but you should keep it simple and not complicate things, which is what flirting is all about. Rest assured you now know everything you need for playing your cards right without having to worry about the repercussions of a mistake you end up making due to a lack of knowledge.