The Perfect Songs to Make Love To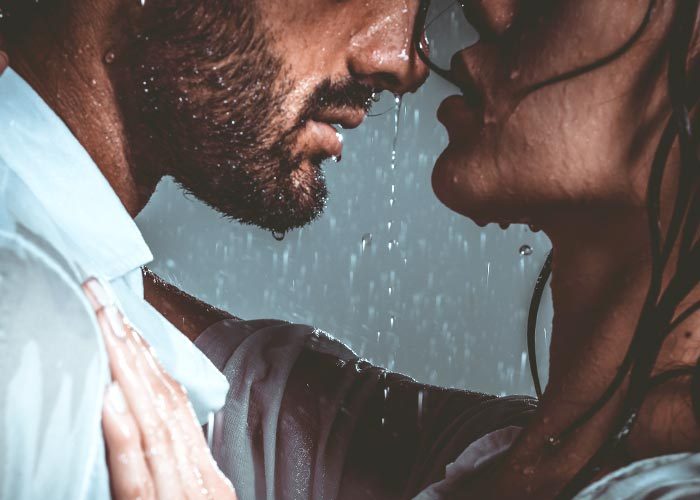 Break up songs, make up songs and then songs that you can make love to… however old or young you are, whatever your preferred genre of music, there are those songs that just suit the moment.
While not everyone will get their groove on to the same songs, there is a type of music to make love to. Largely it will depend on personals taste but we take a look at the best songs to make love to, the genres they fit into and how to really make the most out of your love making playlist.
A few rules to follow when choosing lovemaking tunes
Not so much rules as guidelines for building yourself the perfect lovemaking playlist. It is advisable to consider the following when choosing songs about making love or being in love or just those songs that you can down to. You want to create the right mood after all and to be able to press the button on those perfect songs to get down to at exactly the right moment:
Choose songs that you both like
If you are looking for some background music to make love to and you don't want to play something that will kill the mood or ruin the moment then consider these things
Your age – Are you going to go from classic love longs or something more R&B, modern and with the moment?
What you are both into – if there is a particular artist you don't like or a song that reminds you of someone else, best to steer clear.
The kind of mood you are trying to create – This could be intense, light-hearted, fun, or more serious. Choose music to make love to that fits the occasion.
How long you have known each other – scaring her off with tunes like "Smack My Bitch Up" are likely to send her screaming for the hills.
Plan your lovemaking playlist
Putting yourself on the spot for songs you can make love to can lead to one of those moments when everything leaves your head and you then can't remember or recall a single tune. Plan your playlist in advance – make sure you have enough music on there to last a good couple of hours, even if you don't last that long.
The nature of your relationship
The music you choose will depend on what sort of relationship you are. If you are just looking for some tunes for a one night stand when you get lucky and bring someone back from a bar then you perhaps want something more generic than if you are going for the more serious and long-term goals of winning a girl, or a guy's, heart.
Suggested songs for your party of two
Everyone's taste will be different. Some will want modern, others will want classic love songs from years gone by. Age, personals taste and the setting will be a factor. We take a look at some all-time classics to get you started whether you are off out looking for a potential hookup or are creating the right mood for lovemaking.
Classic lovemaking tunes
• INXS – I need you tonight – "There's something about you girl, that makes me sweat". That lyric can get you hot under the collar just thinking about it
• Prince – Sexy MF – although we think there are a few Prince classics that can get you in the mood for lovemaking
• Donna Summer – Love to Love You Baby – Perhaps ahead of its time for 1975 but still a classic
• Marvin Gaye – Let's get it on – Need we say more?
• Sade – No Ordinary Love – For slow-paced and passionate love making
A more modern vibe
• Usher – Climax – This aptly named track is just one of his songs that are likely to aid your knee trembler
• Mario – Let me Love You, 2014
• John Legend – All of Me – Who can't be moved by his beautiful voice as he sings the lyric – "All of me, loves all of you"
• Sons of Funk – Pushin Inside You – 1998. It is exactly what it is!
• Beyonce – Say My Name – The ladies love it and while you want to get yourself in the mood, consider what will make her feel the vibe
Of course, we are just touching the tip of the iceberg with these songs but you will find popular playlists all over the internet that will inspire and perhaps remind you of songs that you have forgotten about or that take you to that place. In fact, turn on the radio or switch on your music and most songs, if not all, are about love. You will find it hard to escape it.
So, whether you are a fan of iTunes, Amazon Prime, Spotify, Google Play or any other popular streaming device, we suggest you set yourself up a separate playlist for your lovemaking sessions and start adding those tracks.
To find love sign up to Flirt.com! Arrange a date of your dreams today!