Tried and True Bits of Flirting Advice for Women That Works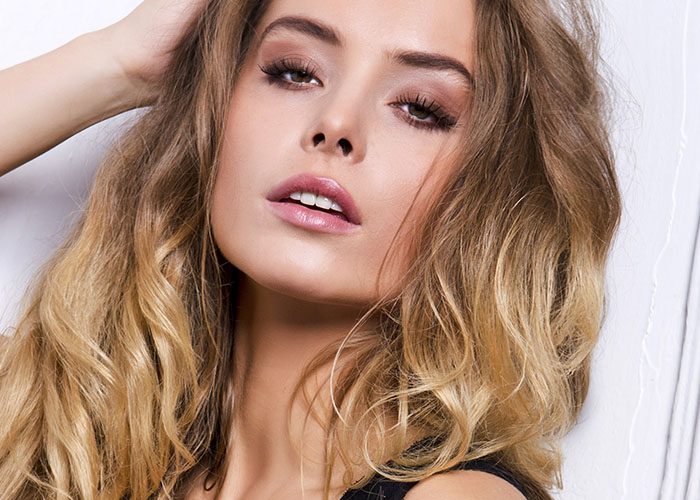 We've all been there before. We went through a rough breakup and now we feel like we are ready to get out there and start dating again. However, when you try to flirt with someone you're attracted to, your attempts seem to fall flat.
If you've experienced an attempt to flirt and it fall flat, you're in luck. We have a list great bits of flirting advice that will help you go from being hopelessly single to happily dating.
1. Get a little closer. When you're with someone you like, stand a little closer to them than you normally would and hold eye contact. After a few heartbeats, break eye contact and look at his lips. This is a subtle cue that you wouldn't turn him down if he wanted to kiss you.
2. Choose a 'getting ready' song. When you are getting ready to go out, play this song to hype you up. Choose something that is pretty popular so that whenever you hear it while you are out, you'll feel great and it'll give you the confidence you need to say to that cute bartender and slip him your number.
3. Wear dangling earrings and an up-do. By wearing dangling earrings and putting your hair up, you are drawing attention to the curves of your neck. For lots of people, seeing a woman's smooth neck is a great turn on.
4. Keep breath fresheners like gum or mints in your purse. Some people will think that when you offer them a mint or a piece of gum, you're politely telling them their breath stinks. But on the other hand, by offering them a breath freshener, not only are you breaking the ice, but you're hinting that you eventually may be up for a make-out session and fresh breath is a must.
5. Become a master of the bump and flatter. "Accidentally" bump into a cute guy at a party or somewhere it's crowded and then say something like, "Oh I'm sorry! I get a little klutzy around cute guys like yourself." Then you can introduce yourself. It's simple, effective, and even a little charming.
6. Spontaneously ask him out on a date. If you want to spend a little bit of time with him, send him a text and let him know that you're craving ice cream. Tell him to drop whatever he's doing and go with you to the ice cream parlor.
7. Tease him a little bit. When a guy tells you his name, say, "What?" so he'll have to lean in and tell you again. Then you'll want to say, "What?" again, but this time smile. It's a simple joke that breaks the ice and shows that you can be playful. Just don't do it too many times because it can get annoying really quick.
8. Practice makes perfect—even flirting. No matter where you are, practice your flirting techniques. You'll be surprised how something as simple as practice flirting can boost your confidence! Besides, practice makes perfect for when you finally get the nerve to talk to the guy you've been crushing on!
9. Let a cute guy notice you looking at them. When the guy you're checking out notices that you're looking at them, smile. It'll let them know that you are interested in getting to know them and want them to approach you.
10. Show that you are interested. Now that you finally have the opportunity to talk to the guy you're crushing on, show them that you're intrigued by what they're saying. Ask questions regarding the conversation, say encouraging words like "yeah" or "mhm" throughout the conversation. This will make them want to keep talking to you!