A Complete Guide for Women in How to be Good at Sex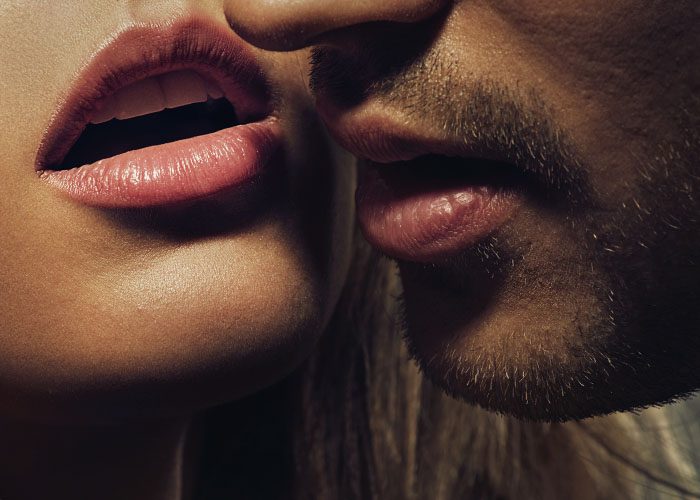 We've all seen the movies with the mind-blowing sex scenes and wondered why it is never like that in real life. Some of you may be wishing that you were as agile in the sack as some of those beautiful actresses you see in Hollywood blockbusters or wonder why your friends have such amazing tales to tell. Perhaps you are a little lacking in confidence in the bedroom or maybe you just haven't had the pleasure of enjoying fantastic sex yet. If you want to get better and show your man a thing or two then we have the best sex advice for women who are looking to enjoy a healthy and happy sex life and to find new confidence in the bedroom.
Follow these tips to please your man sexually
It's not hard to learn what men want sexually, in fact men are far less complicated than women and there is no such thing as being bad at sex. Most of it is down to confidence and being comfortable to try new things with your partner. While you may be a little nervous and not sure if you are 'good at sex', rest assured that it is harder for a man to understand what women want than the opposite way around. Here are some good sex tips that will help you to please your man in the bedroom (or anywhere else you fancy getting down).
1. Talk dirty and tell them what you want
OK so it might take some of you a bit of getting used to but once you try it we are sure you will enjoy it and you will love the way it turns your man on. If you are a bit nervous about talking dirty in the throes of passion then perhaps you can start with a few moans and groans and throw in the odd instruction about what you want him to do to you. Men love it when you tell them what to do and you get the bonus of being pleasured how you want to be. It's a win, win. Before you know it, you will be shouting all kind of instructions at him and he will be begging for more.
2. Indulge your (and his) fantasies
Sex with a stranger, sex in an unusual place, role play, dressing up and anything else you can think of that will satisfy your fantasies, and his, will drive him wild and ensure that you are in for an eventful time. If you are going to go all 50 Shades of Grey though make sure that you are both in agreement as to what you will be doing. It's supposed to be a pleasurable experience – not one that leaves you injured and out of action.
3. Take your time and enjoy foreplay
While you may be unable to resist each other, and tearing one another's clothes off in a frenzied act of passion, sometimes it's good to slow things down and take your time. You don't have to rush for the end goal. Let's face it before any exercise you have warm up right? Sometimes the anticipation and teasing can make the sex even more dramatic and explosive. Never underestimate the power of foreplay. It is how you discover what your man likes and what you like. Foreplay is not always about the physical act though – it can be mental foreplay where you 'do the dance' with each other in the lead up to actually having sex. It might start by text or phone or you may just make suggestions in the days leading up to it. The teasing and anticipation will make the experience so much more erotic.
4. Experiment with toys and other props
Now while we aren't suggesting you pull out your own vibrator, there are a number of toys and props which can enhance your sexual intimacy. From handcuffs, blindfolds and silk ties to massage oils and couples' vibrators, there are a number of things that you can do to add to the experience and make it more sensual. Start off with a sensual massage on each other avoiding the intimate areas and see how long you can sustain before you can't resist taking it further. Chocolate body paint or whipped cream are other seductive props that you can introduce to the bedroom.
5. Don't plan sex, be spontaneous
If you are the kind of couple that have got stuck in a 'sex routine' then it is time to break the cycle and change things up. If Friday night nookie or sexy Sundays are your thing and you have both come to expect it, after a while it will just get boring. Why not shake it up with a bit of afternoon delight or wake him up gently with some gentle seduction in the morning. Maybe you can seduce him when he walks through the door from a busy day at work. Often the best way to please your man his to surprise him!
6. Try some new sex positions
While we aren't suggesting that you go out and purchase a copy of the Karma Sutra in an attempt to practice as many positions as possible, it is good to change it up and try a few new things. Sometimes, while nice and familiar, missionary, doggy style and the usual favourites can get a little customary. Have a go – you may even end up inventing your own. Try not to break any chandeliers in the process or sustain an injury!
7. Be confident and seduce your man
Imagine his face – you are dressed to kill in something you know is going to get him instantly aroused and you are ready and waiting when he walks through the door. Never mind cooking him dinner – he's going to want to go straight for dessert. Don't say anything – just tell him exactly what you are going to do to him and what you want him to do to you. Be confident, take control and give him a night to remember.
8. Talk about sex with each other
If you are in a loving relationship then you should be confident that you can say things to each other in an honest and open manner. If you like something he does in bed then tell him. Men love to be praised. Equally if you don't like something then explain that you prefer it a different way. If something goes wrong in bed don't be mortified and embarrassed but instead learn to laugh at it. There is no exam in how a girl can be good at sex! It is about learning about each other, what you like and don't like and how you can enjoy the physical contact and keep it fresh.
9. Change things up in the bedroom
You know what it's like – you really like something the first time so much that you want to do it again and again. The only trouble is once you have done something so many times, no matter how good it is, it can start to get a little bit repetitive. Don't expect the same experience to keep being amazing – change things up, try new things, keep it fresh and new and exciting. Like anything, you can have too much of a good thing so learn to make it a bit different each time.
10. Sex is good for you so enjoy it!
There are so many reasons that sex is good for you so why wouldn't you want to be making the most if it. It is anti-aging, immune boosting and stress reducing. It is also a natural pain reliever so the 'I've got a headache' excuse is no excuse! It also gives you a glow and makes you feel good. With so many health benefits and reasons to do it, you need to be making sure that you are getting plenty of it. You don't need to start having sex every day through – your poor man will be worn out.
It's not so much about 'how to be good at sex' as building confidence and learning how to enjoy sex. Learning what a man wants from a woman sexually gives you the tools to be in control and to take charge of your sex life. Don't be worrying that you are 'no good at it', the chances are you really don't know how good you are. Just follow the tips above and start to experiment a little. Before you know your sex life will be the envy of all of your friends!