Awesome Bits of Flirting Advice for Men That Works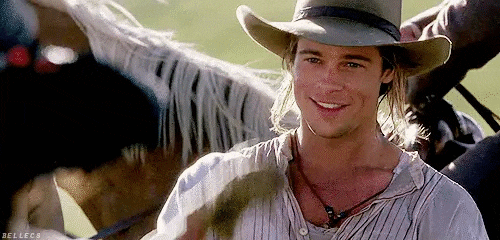 Fellas, stop wallowing in self-pity because you can't seem to successfully flirt with a woman. Sure, you might try, but for all your attempts, they just don't seem to get the sort of reaction that you may be looking for. You may even be feeling that you will never get out of celibacy. It can really bring you down…
Hey, we've all been there a time or two, but we have expert flirting advice that will have you changing your status from "single" to "in a relationship" and allow you to enjoy the thrill of love and get that special lovin'!
1. Compliment her.
This sounds like a no-brainer because every woman likes to be complimented. However, instead of saying the same old lines, be creative. Tell her that her hair flows like a waterfall, for example. The point here is to be creative and show her that you are suaver than most guys who just say, "Damn Baby, you fine!"
2. A glance at her provocatively.
Although you may not know what "smizing" means, Tyra Banks made it popular on America's Next Top Model. This is when you smile with your eyes. When you give a woman a provocative glance with smiling eyes, it is much more effective than any pickup line. Keep in mind you should probably practice this at home before going out. You don't want to appear like you're going to pummel her because your look is that intense!
3. It's all about the details!
When you're talking to a woman that you're interested in, you want to take a mental note of all the small details. This means remembering what she's drinking, what kind of earrings she's wearing, and what song you danced to. These details probably don't seem important to you now, but a few years down the road and you can recall that the first time you danced was to "More Than a Woman" by the Bee Gees after you found her pearl earring that fell. If you can do that, she'll be sure to swoon.
4. Give her plenty of space.
If she doesn't seem like she's too eager to hand over her digits, don't try and guilt her into doing it. Things could have been progressing wonderfully between the two of you, which may make you want to pressure her, but back off. Instead, simply mention to her that you'd be interested in giving her a call once in a while to keep in touch. As part of the flirting process, you're going to have to give her some breathing room so that she doesn't feel like you're stalking her.
5. Be articulate.
Flatter her by showering her with flowery words that could be found in any Shakespearean play, When you're able to articulate your thoughts, she'll see you as a cultured man who does more than just watch ESPN and play with power tools. Even if you don't have a vast vocabulary, you can fake it by looking up a few words and using them according to the conversation. Don't use the words too often because it'll look like you're trying too hard.
6. Tell original jokes.
Women love men who can make them laugh! Instead of telling old jokes that she's probably been told before, come up with a few originals. If you aren't the next George Carlin, you can play off your surroundings and make observations about what's going on around you. When she chuckles at your jokes, you'll be able to feel more comfortable, and you both can relax and enjoy each other's company.
Join Flirt.com to enhance your flirting skills!