How to Make Dating Easier With Flirting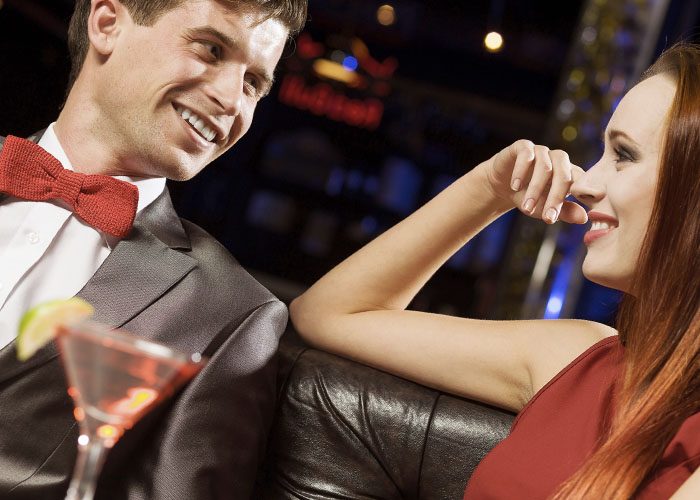 Many people miss out on making the most of dating simply because they do not realize the importance and benefits of flirting. As absurd as it may seem, flirting on a date can do wonders for you without you even knowing about it. Not only do you and your date have a good time, but it opens for you a whole new world where you get to know a person without having to worry about him/her being shy. Flirting is also perhaps one of the most effective ways of breaking the ice, and if you have not been doing good, it is high time you make the most of it to make your dating experience more fruitful. If you do not know where to start and how to make dating easier with flirting, read on.
Chat Flirtatiously
Be generous when it comes to chatting with your date. You have to take it up a notch by chatting flirtatiously. To be more precise, when flirting, talk more about the person in front of you. It is something people love and admire. But this does not mean you should not talk about yourself, but even if you do, relate it to the person you are on a date with. Instead of making the person feel you have got nothing better to do than to talk about yourself, you should focus on making them feel special.
Improve Your Sense of Humor
Generally, people with a good sense of humor are considered ideal dating candidates. When talking about men, it is their ability to make women laugh. But for women, it is more about when she is enjoying your humor, laughing and being funny. You have to be witty and intelligent when talking, as the last thing you want is to go overboard and be insulting as that does tend to happen without you even knowing about it. The idea here is to keep it simple and be funny, and if you are not, you have to improve your sense of humor.
Smile and Look Into His/Her Eyes
According to recent findings, people are likely to get sexually attracted to their date if they look into their eyes with a happy face. If someone smiles at you and they do not look into your eyes, you will most probably conclude they are a nice person and nothing more. But if they look at you specifically, you will feel attracted.
Rest assured, you now know everything you need to get started when it comes to making your dates easier. Enough emphasis cannot be placed on the fact you need to be confident at all times. If you lack the confidence to talk your date, it is unlikely you will be able to flirt with them, which in turn will hinder your progress with them. Do not make this mistake, and remember you are no less than the person next to you. As long as you know and believe you are the best, there is no reason why your date will not want to go out with you again.