Flirt Infographics: The Best Random Turn-ons in the World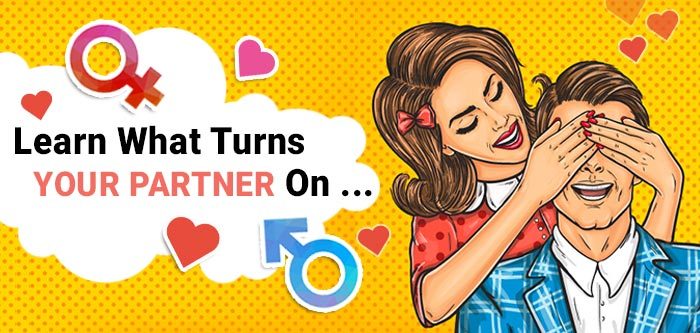 Many people head to novel destinations to add spice to their relationships and create intimate memories they can cherish for years to come. In this article, we'll be discussing places you can visit to seduce your partner and sharing some fun stats about where others head to when they wish to be intimate in a new setting. Whilst some may be rather familiar to you, there's a good chance you'll be encountering some ideas for the very first time.
Getting intimate in new places
Moving things out of your home bedroom is a great way to spice up your sex life. Being intimate in the same environment repeatedly can become somewhat tedious, but by enjoying a liaison somewhere new, you can add a sprinkle of magic to your love life. It's all too easy to become stuck in a rut when it comes to getting physical with your partner, so if you are ready to breathe fire into your erotic life, consider exiting your comfort zone. There are so many great reasons for enjoying new sexual experiences away from the bedroom, including feeling closer to your partner, finding out more about what turns you both on and enjoying a greater sense of sexual empowerment.
When you have sex away from home, you can forget about anything in your domestic life that causes stress. You can even use the memories you create outside of your normal environment to enjoy better, more fulfilling sex when you return to your bedroom. Popular out-of-bedroom environments for sex include gardens, couches, in tents, in hotels, in other people's homes, in the shower, at special events and even in front of the mirror. Beaches, cars and planes are also frequently chosen for sexual adventures. The only thing you really need to remember is to avoid being caught or injuring yourself, which is why it's advisable to avoid taking sex away from the bedroom after too many drinks.
Let's take a look at the top seven unconventional places to get frisky according to a survey of more than 3,000 people.
1. Office breaks (25%)
Office sex has been enjoyed by more people than you might think. In fact, one survey found that a stunning 90% of people have had sex in the office, with some illicit encounters taking place between couples and others even seeing colleagues come together outside of relationships. Reasons for the popularity of office intimacy are said to include the risk of being caught and the thrill of getting close instead of working. It's said that we are more likely to be attracted to people that we are familiar with – Brits work alongside their colleagues for thousands of hours each year, resulting in countless workplace liaisons.
2. Car (23%)
Countless couples have chosen to get hot and sweaty in vehicles, with many romps taking place on quiet roads during sunny days and long, dark nights. Despite the limited space available in many cars, the popularity of car intimacy is showing no signs of heading into decline according to recent research. Many encounters take place in the back seat, with a large number of acts being spontaneous in nature.
3. Gym (20%)
Working out can give our sex lives a phenomenal boost, so it's no surprise to find that the gymnasium remains an incredibly common backdrop for getting horny. Our hormones becoming incredibly active following a workout, with testosterone levels becoming particularly high and laying the foundations for unforgettable sex.
4. Planes and trains (12%)
Countless couples are still embracing the thrill of sex in motion. It's said that sex on a plane or train can result in a more powerful and intense orgasm. The Mile High Club is welcoming new members all the time, with air-based sex affecting the balance of oxygen in the brain. Flying often reduces the amount of oxygen in the brain, making us feel incredibly aroused. The novelty of railway sex can also be intensely exciting and adventurous, with the risk of being caught and the sensation of 100mph intercourse providing first-class thrills.
5. Cinema (15%)
The darkness of the cinema and the proximity you have with your partner means many couples are still struggling to resist the urge to get frisky at the movies, especially when the flick itself is erotically-charged and the theatre is sparsely-populated. It's no wonder so many couples are heading straight to the back row to enjoy the latest blockbuster and more.
6. Closet at a friend's house (5%)
Whilst some deem it disrespectful to get down and dirty in other people's homes, couples are still giving into their urges whilst visiting friends and family members or at house parties. If you really must get intimate, try to keep the noise down and remain as discreet as possible, leaving everything as you found it once the passion has subsided.
The most powerful causes of sudden arousal
So, now you know about some of the most common locations for spontaneous sex, let's take a look at sudden arousal. Men and women can be turned on by all sorts of distinctive and surprising things, so read on to find out more about some of the leading expected and interesting sources of arousal.
Things that turn girls on:
1. The smell of cologne: Topping the list of turn-ons for girls is the aroma of cologne. Many scents including cologne contain hedione, which is said to stimulate the hypothalamus, a part of the brain that releases sex hormones in women.
2. Military and police uniforms: The uniforms worn by the military and police force are known for causing sexual stimulation in many women. Such uniforms are associated with authority and heroism, just two reasons why the attire can send women racing their men to the bedroom.
3. Glasses and beards: Women become attracted to men with spectacles for many reasons. Glasses can make men appear more mature, trustworthy and intelligent. Beards also have a powerful role to play when it comes to stimulating the interest of women and have strong associations with manliness, adventure, ruggedness and wisdom.
4. Suits and ties: Guys in suits can be irresistible to women. Suits and ties are heavily linked to professionalism, confidence and success, making them two of the biggest turn ons for girls. Suits tend to complement men's bodies brilliantly and can suggest wealth as well as generally looking incredibly stylish.
5. Nerds: More women are turned on by nerdy or geeky guys than you might think. It can take slightly longer for nerdy men to win women over, but the eventual result can be incredibly powerful, especially amongst those who have grown tired of or been let down by men of a more masculine, tough nature. Geeky guys also tend to be funny, passionate and caring, as well as exceptionally cute.
6. Naughty whispers in public: Whispers can be very erotic and sensual, helping create the right mood for intense passion later on. Quietly whispering suggestive messages in public places can stimulate a great deal of arousal amongst women, with the ear being a very sensitive body part.
Let's take a look at few of the biggest turn-ons for men
1. Smell of perfume
The right perfume can send male pulses racing. Certain aromas can stimulate parts of men's brains that are directly linked to sexual desire, with 81% of men saying perfume can boost women's overall attractiveness.
2. Maid and nurse uniforms
Maid's uniforms tend to accentuate women's curves whilst being incredibly revealing, whilst having strong connotations of submissiveness. Nurses are strongly associated with care and dependability, with 68% of men in one survey saying being a nurse was the sexiest job a woman could possibly have. Uniforms remain one of the major turn-ons for guys.
3. Lingerie
Garments such as crotchless panties and stockings can get men fired up for passion with ease. Lingerie can lead to an earth-shattering sense of anticipation, leading to mind-blowing sex.
4. Ponytails and pigtails
Ponytails and pigtails are strongly-linked to concepts like innocence and the "girl-next-door". Guys love admiring long hair, with ponytails and pigtails creating more exposure for the face, allowing them to witness "the real you".
5. Glasses
Spectacles can be as big a turn on for men as they are for women, creating associations with studiousness, intelligence and honesty. Glasses can also remind men of their favorite schoolboy crushes.
6. Chokers
Chokers seem to have remained in fashion for decades, with many men regarding them as kinky. They also have a tendency to make women appear more submissive – a huge turn-on for millions of males.
Now you know more about what turns women and men on, and what some of the most exciting places to get intimate are, why not use this information to attract the apple of your eye or add some out-of-bedroom magic to your sex life? To get the best chances of living a versatile sex life, find sexy partners to share your turn-ons join Flirt.com!